Casreli is a small wine farm from Georgia. A project of five befriended doctors under the inspiring leadership of Misha Dolidze. They know each other from their medical studies in Tbilisi. They make red and orange natural wines in qvevri. Their dedication and professionalism earned them prizes in the qvevri wine competitions in Tbilisi from the very first vintage, and not much later they achieved international success when their wine from the Chitistvala grape was chosen by the British wine magazine Decanter among the best orange wines in the world.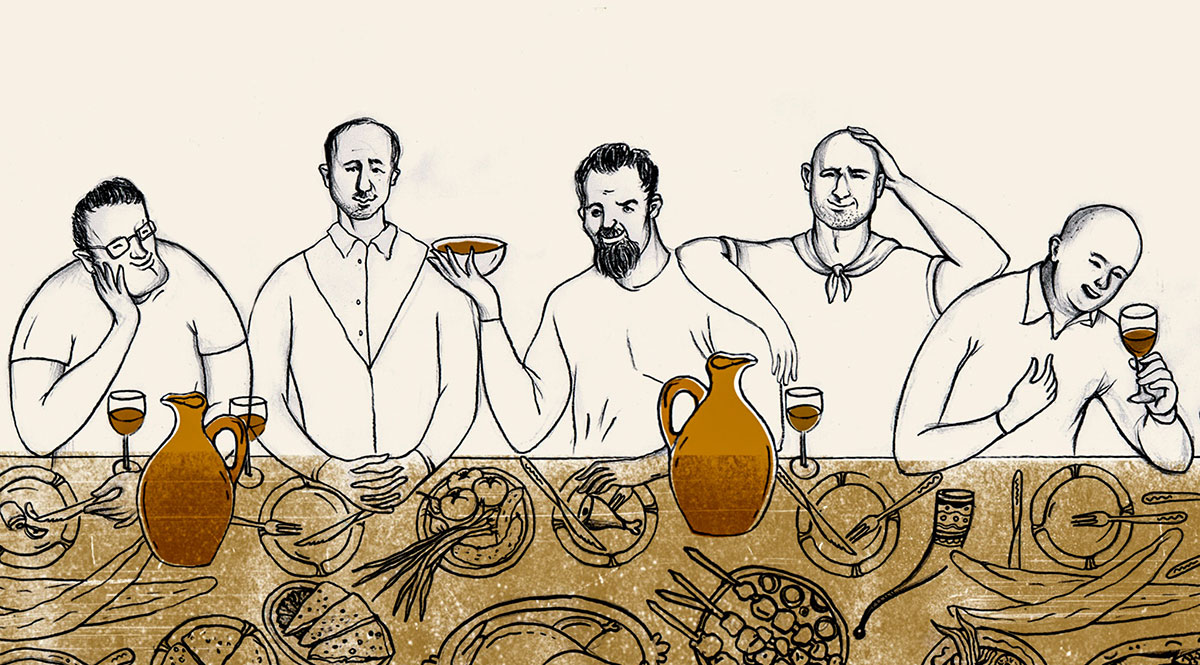 Together the befriended doctors invested in vineyards near the village of Vachnadziani in the Georgian 'wine province' of Kakhetia, and in a new wine cellar. Since the start, they have been expanding the vineyards and the capacity of their cellar step by step.
The vineyards have been planted with typical Georgian varieties such as Kisi, Rkatsiteli, Khikhvi, Mtsvivani Kachuri and Tetri Chitistvala. The Mtsvivani Kachuri is rare, the Tetri Chitistvala is even obscure. As far as we know, Casreli is the only one that squeezes a wine from it.
The men of Casreli make natural wines according to the traditional Georgian method. They work organically in the vineyard. All wines ferment and mature in qvevris, they go into the bottle unfiltered and without additives. In 2017 and in 2018 Casreli won gold and silver medals with their wines at the International Qvevri Wine Competition.